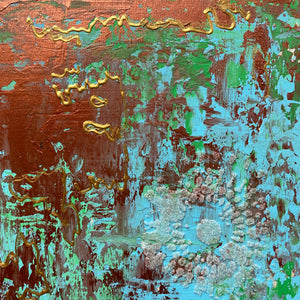 Magic Minis each hold special energy.  Looking to bring more pleasure into your life?
This mini is infused with a special intention (pleasure) embedded with sacred symbols, adorned with healing crystals charged with full moon energy of 12:12.

✨
Unique, meaningful gifts are perfect for altars. 6 x 6" abstract acrylic on Canadian Sustainable Birch board includes wooden easel.