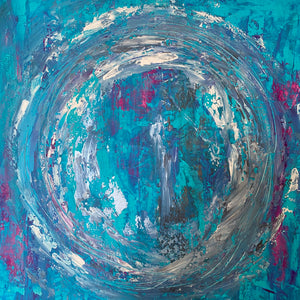 Rather painting in the morning I created it in the dark under the Full Moon on a canvas prepped on 11:11. The intention is Believe. 20 x 20" Acrylic on Birchboard.
.
Full Moon is a time for intentional letting go. Tonight,
Meditate for 5 minutes. Write down a list of anything in your life that is no longer serving you that you want to release. ... Read the first list aloud to the full moon as you visualize what you wish to let go of floating away.